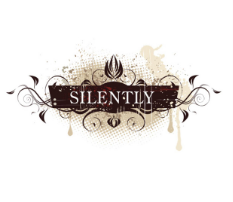 Genre: Electro, ambient, drum'n bass
Year of release: 2007
Cover: Matias Hakunti
Mastering: Pete Lämsä
Main gear:
Clavia Nord Modular G1 Rack
Dave Smith Instruments Evolver
Elektron Machinedrum
Future Retro 777
Korg Karma
Novation KS-Rack
Novation Supernova 2 Rack
Roland Fantom XR
Roland JD-800 / JD-990 (vintage expansion)
Roland JP-8080
Roland JV-2080 (several expansions)
Roland XV-3080
Studio Electronics ATC-1 (all four filters)
Studio Electronics SE-1
Yamaha AN1x
Waldorf Microwave XT
Waldorf Pulse
Waldorf Q
Behringer V-Verb x2
DBX 166XL
Lexicon MPX-100
Behringer UB1002
Behringer DDX3216
Mackie LM3204
Soundcraft Spirit Studio 16
AKG Studio 271
Genelec 8020
Hifi 12/2 passive
Klein+Hummel O110
Sony MD
Yamaha AX-440
Cakewalk 9
Nemesys Gigastudio 3 and NI Kontakt for sampling
Sound Forge 4
This album was originally released under the name of DeadZone Music. Tracks were made during 2003 – 2006.
In the early 2000 drum'n bass was coming more popular. DeadZone Music had one of the most popular (100 000's downloads) tracks in download.com under atmospheric drum'n bass genre. Only few bands like Amon Tobin and Pendulum was higher in the drum'n'bass charts which was upper genre of atmospheric d'n'b. Sadly download.com was bought and music site was shut down. All tracks was used in different video-productions. Track Starcycle managed to mikseri.net "Greatest Bits" -competition final and few other tracks to Space Junk (YLE) and Bassoradio -radio shows.
At that time I was using only hardware so technical level was higher, it was very time-consuming. I used Sony Minidisc to record not only sketches and ideas but also the final track using S/PDIF-connection. Then I recorded it back to computer digitally. So I could listen ideas when I wanted without starting computer. I tried to minimize computer use and problems but also make things smoother when creating ideas. The same reason I tried to avoid old analog synth: I wanted to make music, not fight with technical problems and tuning issues. I did everything with MIDI: played, quantized and recorded CC/sysex. There are few drumloops in couple of tracks but beats was made mostly by playing or by hand. When track was ready I recorded MIDI to audio from Behringer DDX3216 digital mixer to Minidisc. Then I transfered it digitally back to computer and made the finalizing.
At that time I was contacting with Pete Lämsä who had Genelec 1029 and 1032 monitors and also TC Electronic Finalizer. So he made the final master. Old class mate from Kokkola era, Matias Hakunti, made the covers.
On the gear side equipment changed a bit during these years. My go-to synths were Elektron Machinedrum, Novation Supernova 2 Rack, Roland JV-2080/XV-3080/Fantom XR, Studio Electronics ATC-1x/SE-1, Yamaha AN1x and Waldorf Q.
Elektron Machinedrum was more like drum-synth than normal drummachine. Presets wasn't very good so it needed some tweaking. I was lucky to win it from competition of Sonicstate. It must been the first Machinedrum in Finland. Like Supernova 2 it had audio inputs which I used for some synths. Most drums was coming from Gigasampler and Machinedrum. Machinedrum did also some rhythmic fx (e.g. track: Closed Reality).
In 90's I had Nova and Supernova 2 was better in many ways and still had the same type of tone which I liked. Presets was really bad so you need to make own. I used it for many things like distorted synths, mid-range bass/synthlines even some pads. E.g. Future Retro 777 went thru SN2 effects so it was also good fx box.
Roland gear was used for many sounds. Expansion-cards had really usable stuff like pads. Also I knew them very well because I had JV-1010 and JV-1080 in the 90's. JV-1080 was actually the best sounding of all IMO but MIDI-control was the worst. I could control JV-2080 and newer units with Yamaha AN1x. They had same MIDI-mapping so I could control the most important stuff like envelopes and filters with AN1x's knobs.
Studio Electronics ATC-1 and SE-1 was doing the most of bass tracks. There was also Evolver (track: Inside) and some mid-range/TB-stuff from 777 (tracks: Inside, Closed Reality).
Yamaha AN1x was master keyboard and had owned it since -97 so I knew it well. It was pretty easy to edit when you got into the editing matrix. Also modulation matrix was good. Keyboard feel and aftertouch response was good for my needs. I tried several other keyboards but always came back to AN1x. Soundwise it was pretty hard to fit into mix, sweet spot was narrow in my experience. You had to be careful with the fx and filters. Still I used if not all but the most of the tracks since 1997.
Waldorf Q was head above Micro Q which I had again since early 2000's. Tone was better probably because the higher DSP power and maybe better converters but it also had own fx per part. It was used many type of sounds: pads, sequences, fx. I never got really great bass and lead sounds out of it. It was like Roland synths: it didn't sound great alone but sit in the mix very well.
There is few digipak-albums left. Contact me to get one.